Ultimate Carving Bit Sets
We have put together six ultimate carving bit sets containing the most useful burs for various carving areas artistry. To keep you organized so you don't misplace your burs, we're including an anodized aluminum bur holder for FREE, a $19.95 value! This shiny anodized aluminum case is sturdy and has a hinged, flip top lid so you won't accidentally lose burs.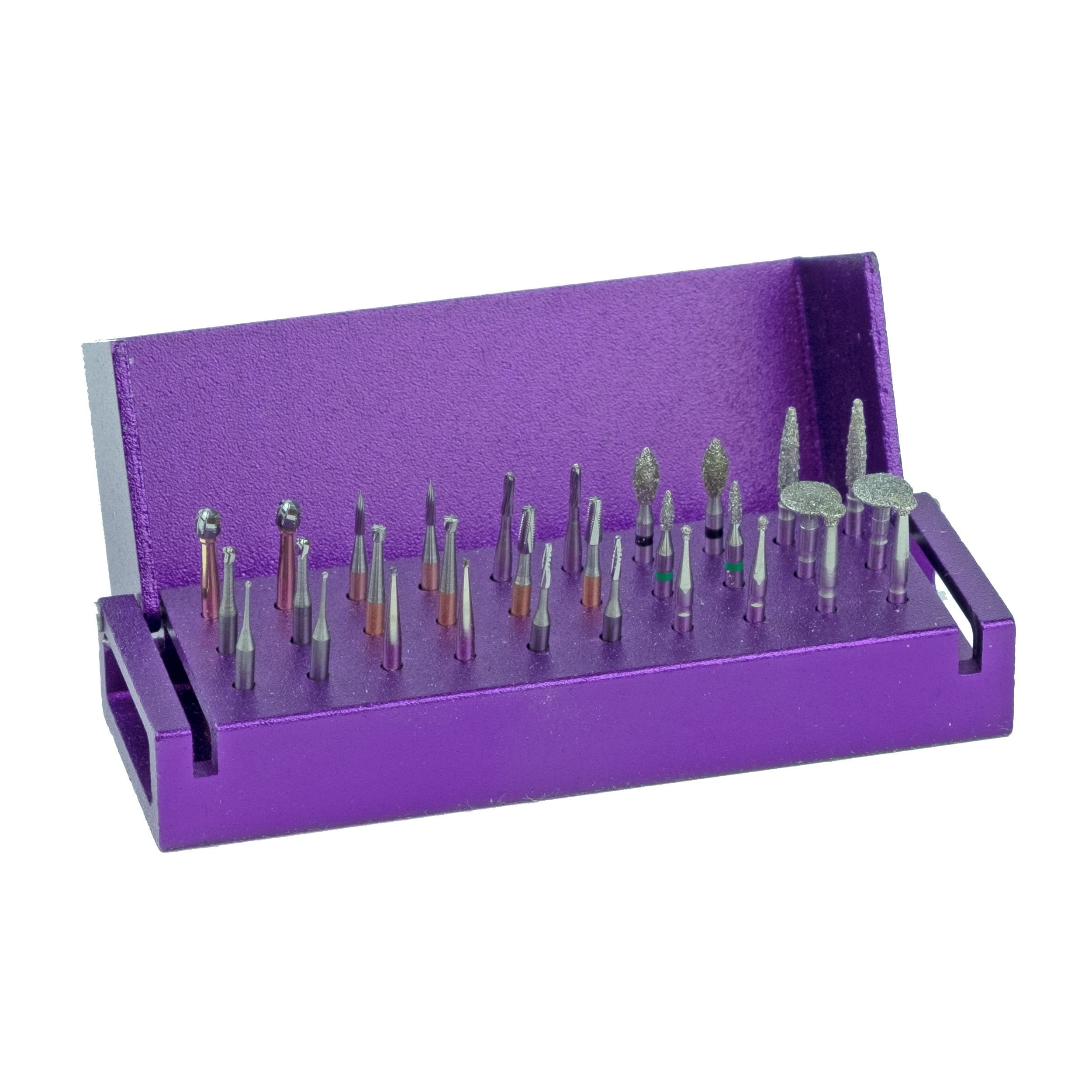 Show Filters
Carving bit sets for wood, wood piercing, metal, gourd, glass, stone, egg, sampler kit.