High Speed Carvers and Sculpting Supplies for Artists.
Vortex F5 & F5+ Ultra High Speed Carver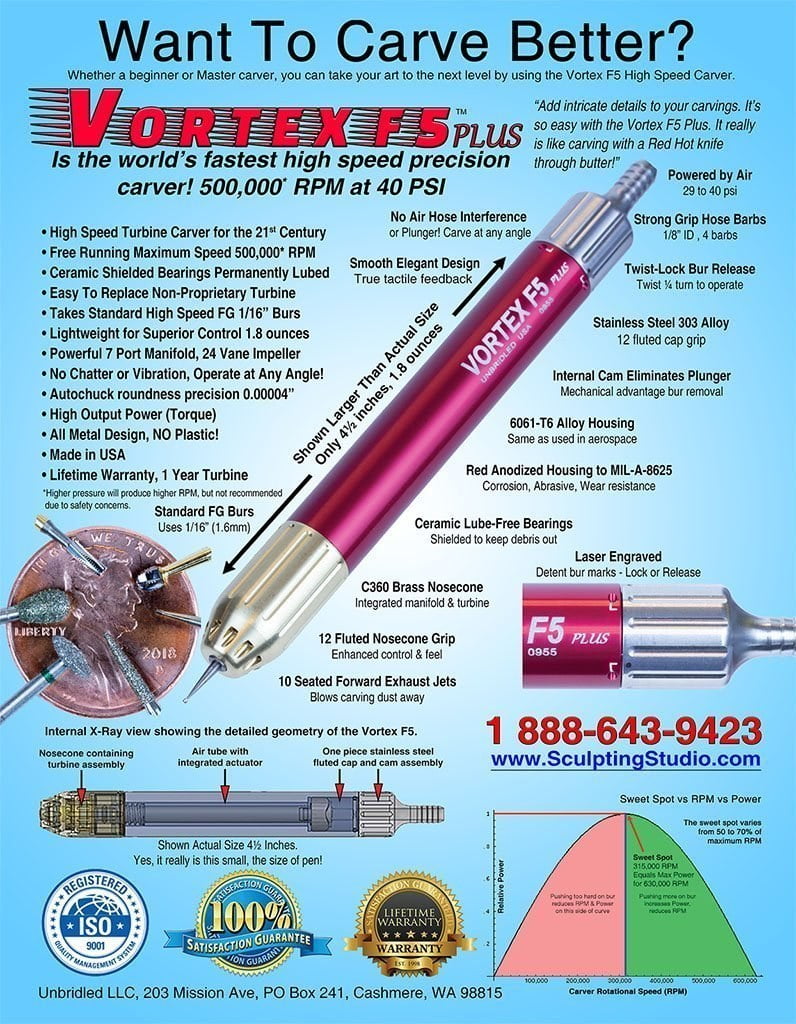 Amazing Fa-Brick
8 floz to 5 Gallons!
Amazing Fa-Brick Textile Sculpting Medium.
As Seen at the 2014 Oscars.
The Sculpting Studio is packed full of interesting artist supplies. If you are in to sculpting and carving, check it out!
It all started with Model Horses...
…when Debbi, the owner of the Sculpting Studio, needed something better than her cheap electric Dremel and Foredom flex shaft grinders she was using to sculpt from life. Debbi said these tools vibrated too much causing her to damage her original sculptures. She just couldn't add the fine details into her horses manes and tails to give them that realistic look. To make matters worse, these tools aggravated her carpal tunnel syndrome making her hands numb.
After trying just about every carver on the market, she was at wit's end. There wasn't a tool on planet earth capable of getting the detail she needed for her model horses. So, she said "I will make my own carver!" So she did! She invented the Vortex high speed carver. Take a look at her Vortex carver and see her amazing model horses:

Debbi LerMond, Faith – the Arabian Horse, and Elayna – the model horse.
Some of our popular products!
Amazing Sculpt & FXclay 2-Part Sculpting Clays
Debbi needed a modeling and carving clay which exceeded her highest standards to create the intricacies found in her world class model horse limited editions. She wanted a nice white clay for seam filling and a fine grain clay for achieving the most exacting details when sculpting her originals models and limited edition duplicates. She created two types of clays, "Amazing Sculpt" and "FXclay". Both are 2-Part clays that self harden which you can discover below.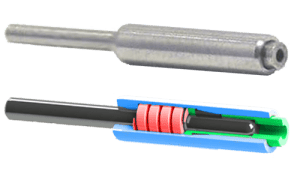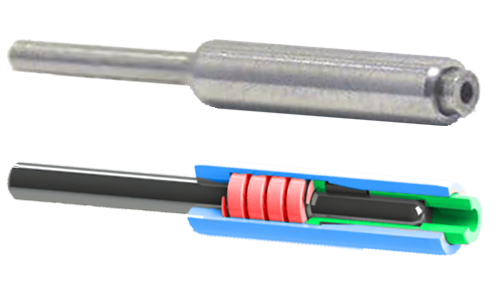 A cause of loose burs in your Vortex F5 carver has a dirty spindle. Described is the process to clean your spindle.
Read More »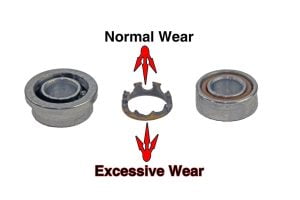 This simple carving mistake is the cause of most bearing failures. Easy 1 second fix can give your bearings 400% more life!
Read More »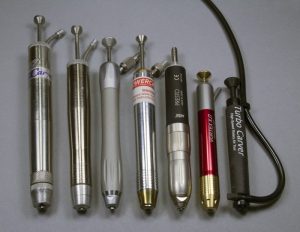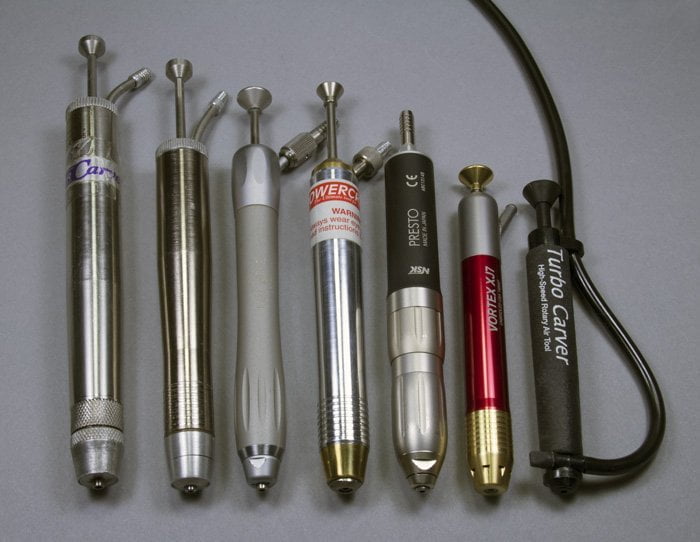 We compare 7 carvers side-by-side Here is a roundup of 7 carvers currently on the market. The photo below shows all 7 side-by-side so you
Read More »