Vary the speed of your carver hands-free! This variable speed foot control pedal is a must have! It allows you to vary the speed with an easy to press foot pedal, leaving your hands free to hold the tool and your work without interruptions. From off to maximum speed and everything between, you'll be amazed how often you change your carving speed from moment to moment. With a little change in foot pressure, you can change the speed to carve intricate details or press down for fast carving.
All Metal Construction USA made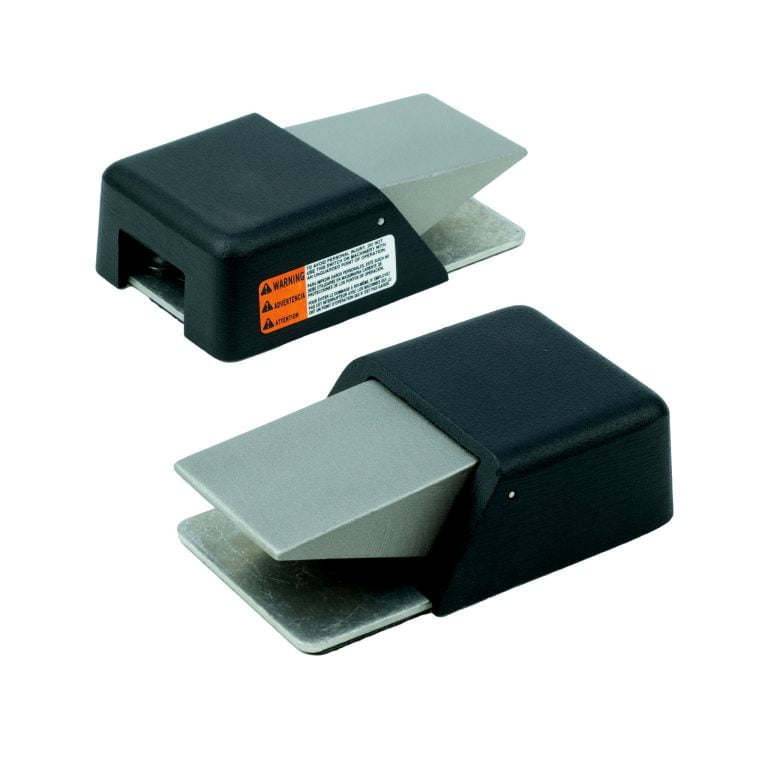 Competitor Foot Pedal - Plastic!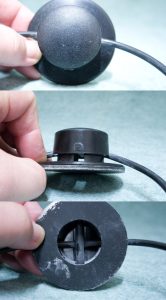 This foot pedal connects into your air hose to control the speed of your carver and comes with two brass hose barbs for an easy hook-up. Push your air hose onto the barbs, and you have instant speed control. Your carving tool is off until you apply foot pressure to the pedal. The more you push the pedal, the faster your carver turns. The foot pedal uses an actual control valve connected to a long throw pedal to vary the air flow. Unlike other foot controls that pinch the air hose and can cause leaks and foot fatigue.
Once you use a foot pedal like this, you'll marvel how you ever carved without it. This foot pedal represents industrial grade quality and will last a lifetime. Best of all, it's discounted when you buy it with the Vortex F5 Turnkey. We'll even install the brass hose barbs and if you get the Essential Accessories Kit. Heck, we'll provide to you a little extra hose and connect it all together for you.
Check out the quality of construction​
Teardown
of two Foot Pedals​
Vortex Speed Control Foot Pedal
The Vortex Foot Pedal is constructed from all metal components. There is no plastic to be found anywhere! Shown here is the control valve mechanism and the two included brass hose bars. Notice how thick the metal housing is. This foot pedal represents industrial grade quality.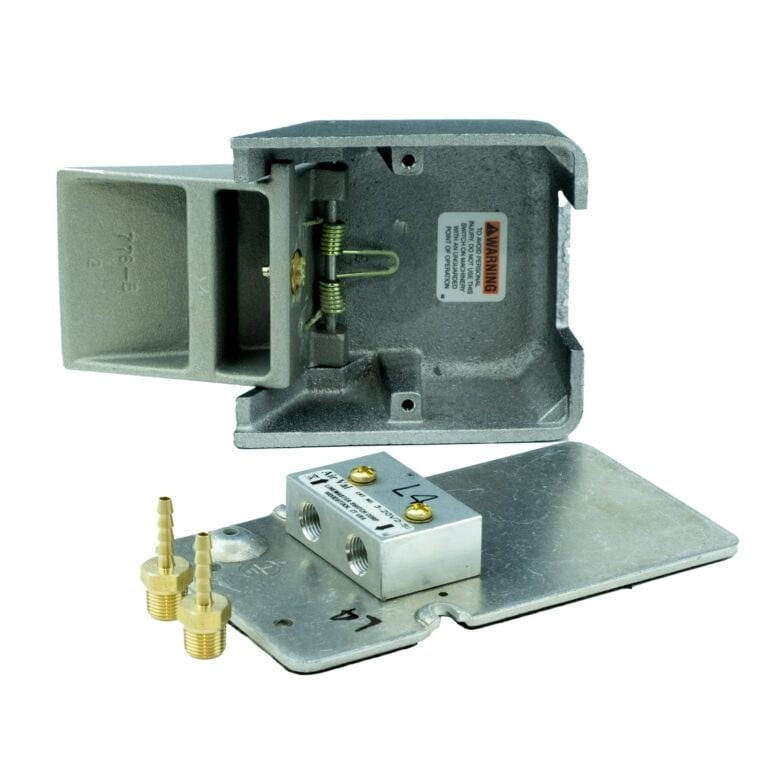 Notice the difference in the between the springs. Instead of a plastic crossbar pin there is a metal actuator pin that makes contact with a brass pivot point on the foot pedal lever. This is the difference between quality and cheap plastic.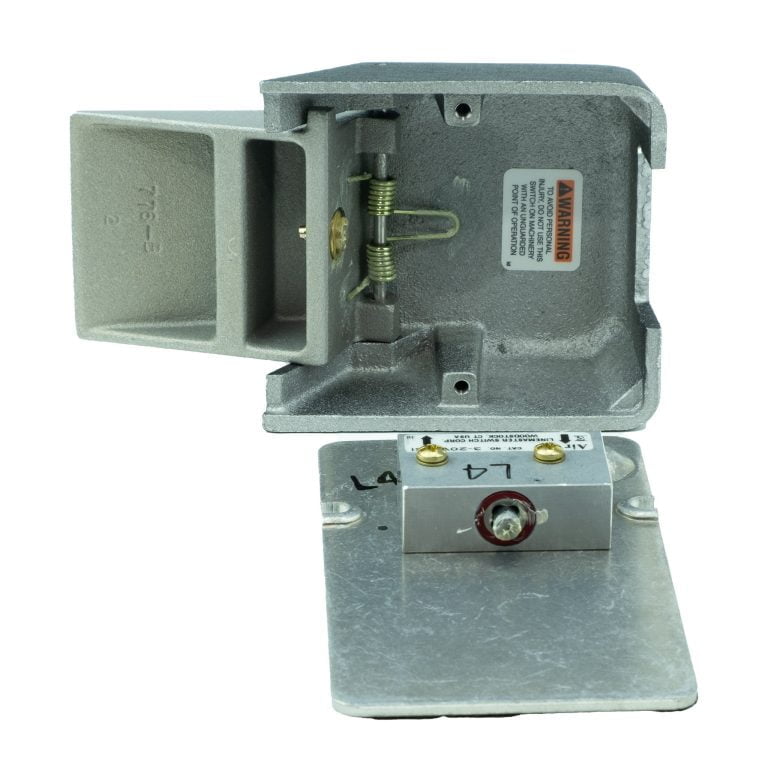 Speed Control Foot Pedal Spec
| | |
| --- | --- |
| Type | Pneumatic Air Valve |
| Valves | 3-way, variable flow air valve |
| Ports | 2 x 1/8"-27 NPT Ports |
| Materials | Cast Aluminum |
| Colors | Black |
| Actions | Momentary Variable |
Turbo Carver's Foot Control
This foot pedal uses spring pressure to pinch the air hose. When you press down on the foot pedal, the crossbar pin move down allowing the pinched hose to relax allow air to flow towards the carver. Over time, this method of air flow control will compromise the air hose where the crossbar is depressed into the hose developing a pinched area.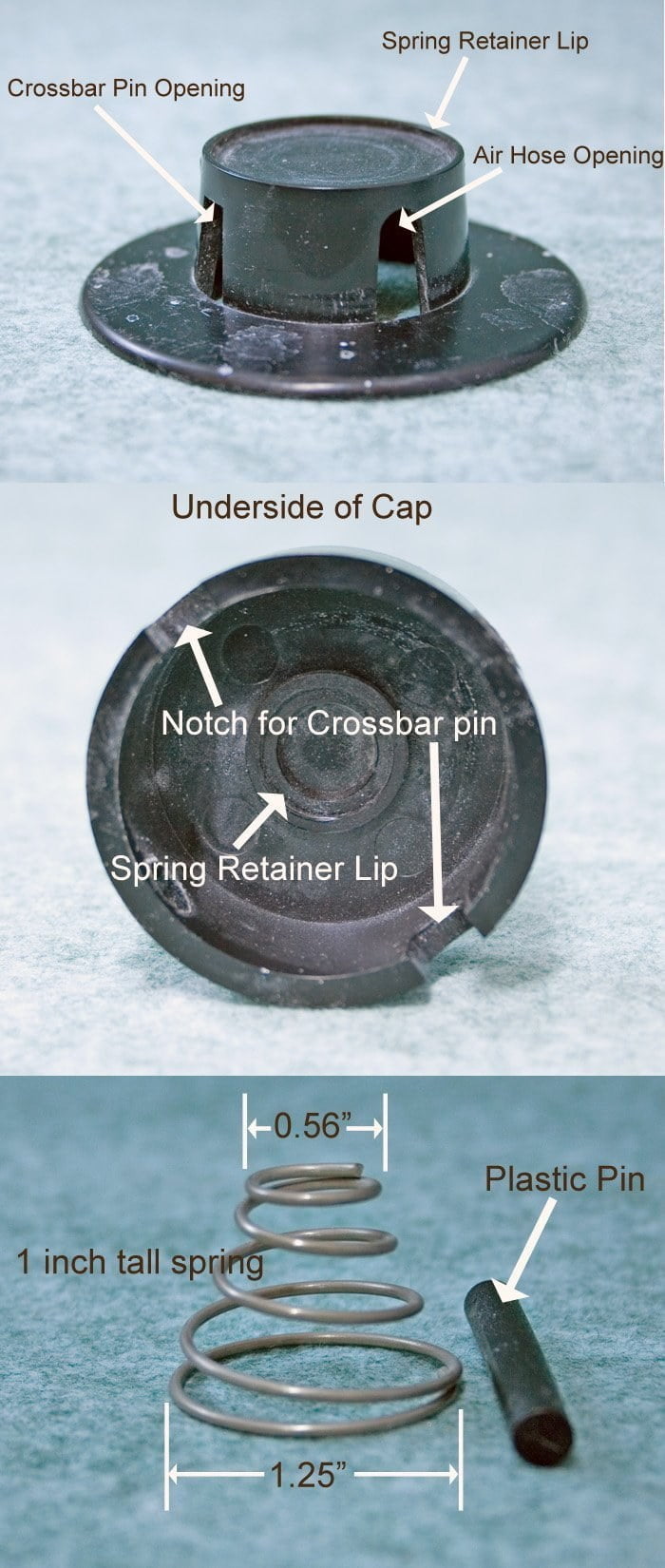 Footnote: We indeed detected some metal! There is a spring and a large washer bonded to the bottom of the very light weight foot pedal to give it some weight. This increased weight appears to aid it will lay flat on the floor. Beside these to metal parts, all other components are plastic.
Materials of Constructions
Variable Flow design
Internal Valve is constructed of a Non-Ferrous body, Stainless steel plunger and Teflon coated buna-N O-rings
Air flows when plunger is depressed, stops flowing when plunger is released and exhausts back pressure on output side
Versatility And Good Looks
Cast Aluminum Housing
Nonskid Base Pad
Designed for long life operation
Back pressure is exhausted for faster carver spin-down
Plunger can be depressed flush with valve body without damage to valve
Standard 1/8-27 N.P.T. input and output ports (brass hose barbs included)
Line pressure up to 150 PSI
All trademarks and brands are the property of their respective owners.